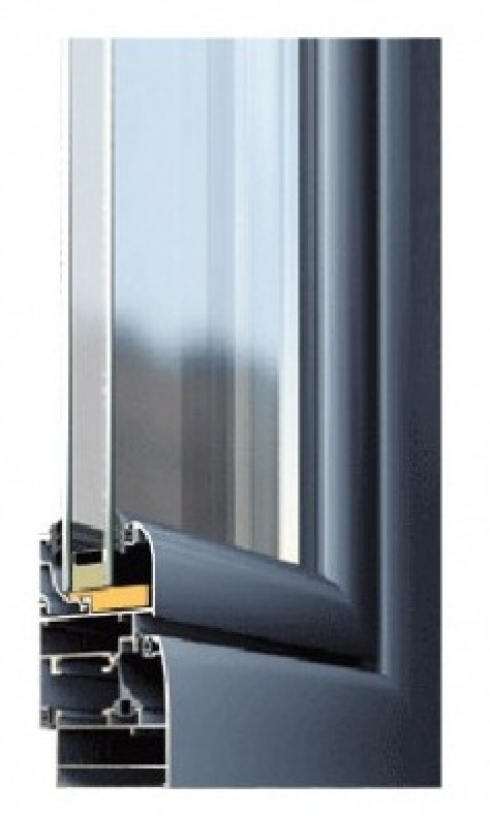 The lightest product line Alumil.
Aluminium joinery without interrupted thermal bridge (cold profile), suitable for internal barriers and doors and unheated terraces. M940 mini is a system which does not meet the indicators in Regulation No.7 from 2004 for heat preservation and energy economy in buildings (change SG Issue 85 from 27.10.2009) and we don't recommend it for external windows of buildings.
Characteristics:
- 37mm width of the case
- 44mm width of the wing
- glazed glass up to 26mm
- biaxial opening for all kinds
- compatible with M 900Aero
Section of profile system HERE.
Practical completion inside the instance to complete the tiles in the bathroom.