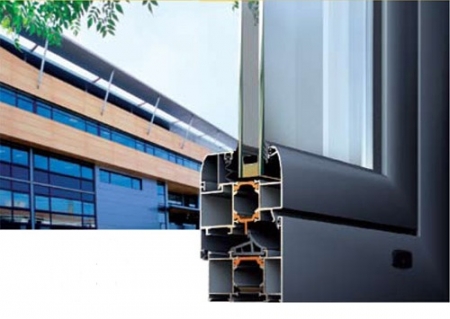 M 11000 ALUTHERM PLUS is an Alumil system suitable for external windows and doors of buildings. Aluminium joinery completed with М11000 and glazed glass with soft emission ensures joinery meeting the requirements of Regulation No.7.
Characteristics:
-Width of the wing - 70 mm;
-Width of the case - 62 mm;
-Glazed glasses - up to 46 mm or 130 kg for each wing;
-Noise insulation - up to 52 dB;
-Heat insulation - Uf = 2.5 W/m2K.
Section of the profile HERE.