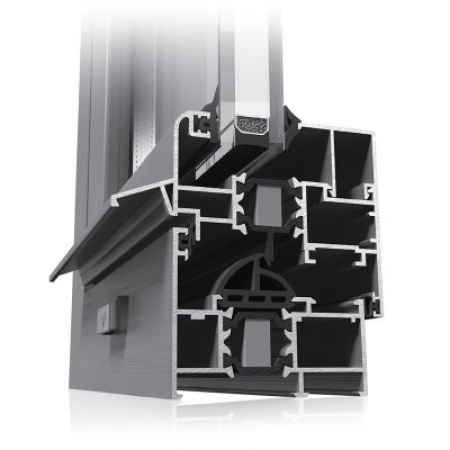 E 24 Etem is extremely stable and reliable system for aluminum window frames

with a thermal bridge that allows performance of fixed and opening positions.

Coefficient of thermal transmittance - Uf = 2,34 W / m² K.

67.5 mm width of the system for the straight line and 75 mm for the rounded

Opening - Opening of the vertical axis, two flatter opening, a possibility of opening outwards and inwards, opening the lower and upper horizontal axis, opening a "harmonica, " a parallel sliding

Complementary profiles with larger inertia moments for manufacturing big show cases

Slim line with covering frame, suitable for striped windows without a distinct raster on the opening and fixed part

Possibility of two-color profiles

Carefully selected reliable accessories

Glazing from 18 to 46 mm

Specially selected EPDM gaskets for better thermal insulation, drainage and air tightness.
Ability to embed in curtain wall HERE.