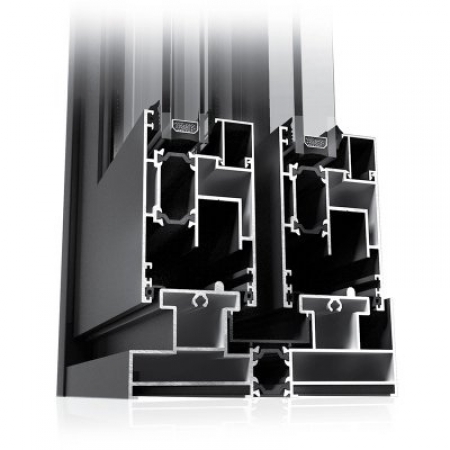 Etem's E 3000 is a sliding system with interrupted thermal bridge, extremely stable and reliable. Its solid profiles and reinforcements give opportunity for production of wings with big sizes. Suitable for full opening. Extremely reliable mechanism for lifting and sliding - G-U or Siegenia. Opportunity for completion of wings with weight up to 250 kg. Perfect heat- and noise insulation characteristics.
Section of the profile HERE.

Possible opening HERE.