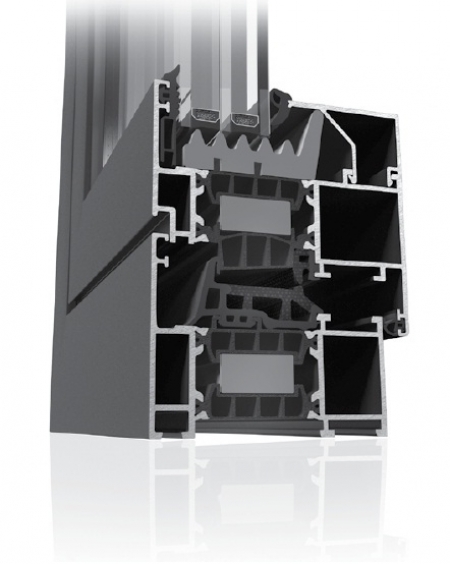 E75 of ETEM is a system able to open meeting the latest criteria for heat transition, functionality and aesthetics.
Elegant straight vision with assemble width of 75 mm;
Wide interrupted bridge and coefficient of heat transition Uf 1,4W/m2K;
Polyamide tapes of 39 mm;
Additional isolator in the heat interruption zone;
Opportunity for assembly of anti-housebreaking casing;
Coextruded central congestor;
Additional isolator under the window.

Section of the system HERE.