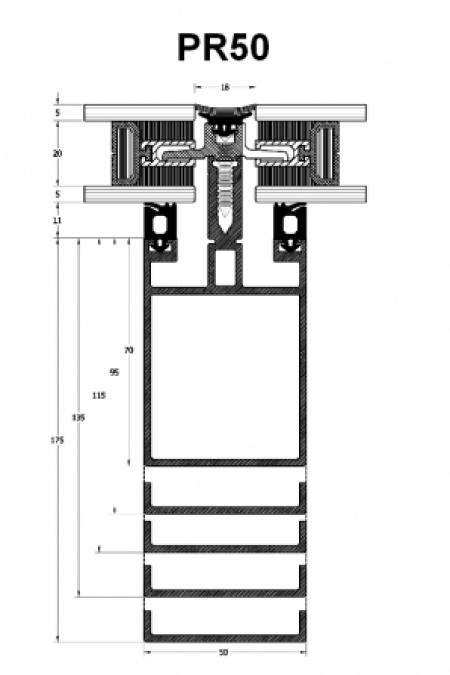 Completed structural facade system Profilco PR50 for external cover of buildings and big shop windows.
Characteristics:
1. The glazed glasses have thickness from 30 to 32 mm.
2. Specific for the system is that from the outside all you can see is only glass
3. The link between the columns and horizontals is made through overlapping which ensures the water drainage from the external side of the building.
4. The decrease in the construction weight reduces the cost because of the supporting function which the assembled glass has.
5. The 10 mm polyamide gaskets made of fibreglass ensure excellent heat isolation and therefore, reduce the costs for consumables for the building.
6. Decorative gasket 18 mm for shaping the gap between adjoining glasses.
7. Can be combined with opening outwards and upwards windows.
8. The full water isolation is achieved through EPDM gaskets with water resistant silicon.
9. The same profiles are used for the standard and structural facades. In that way the waste material is reduced.